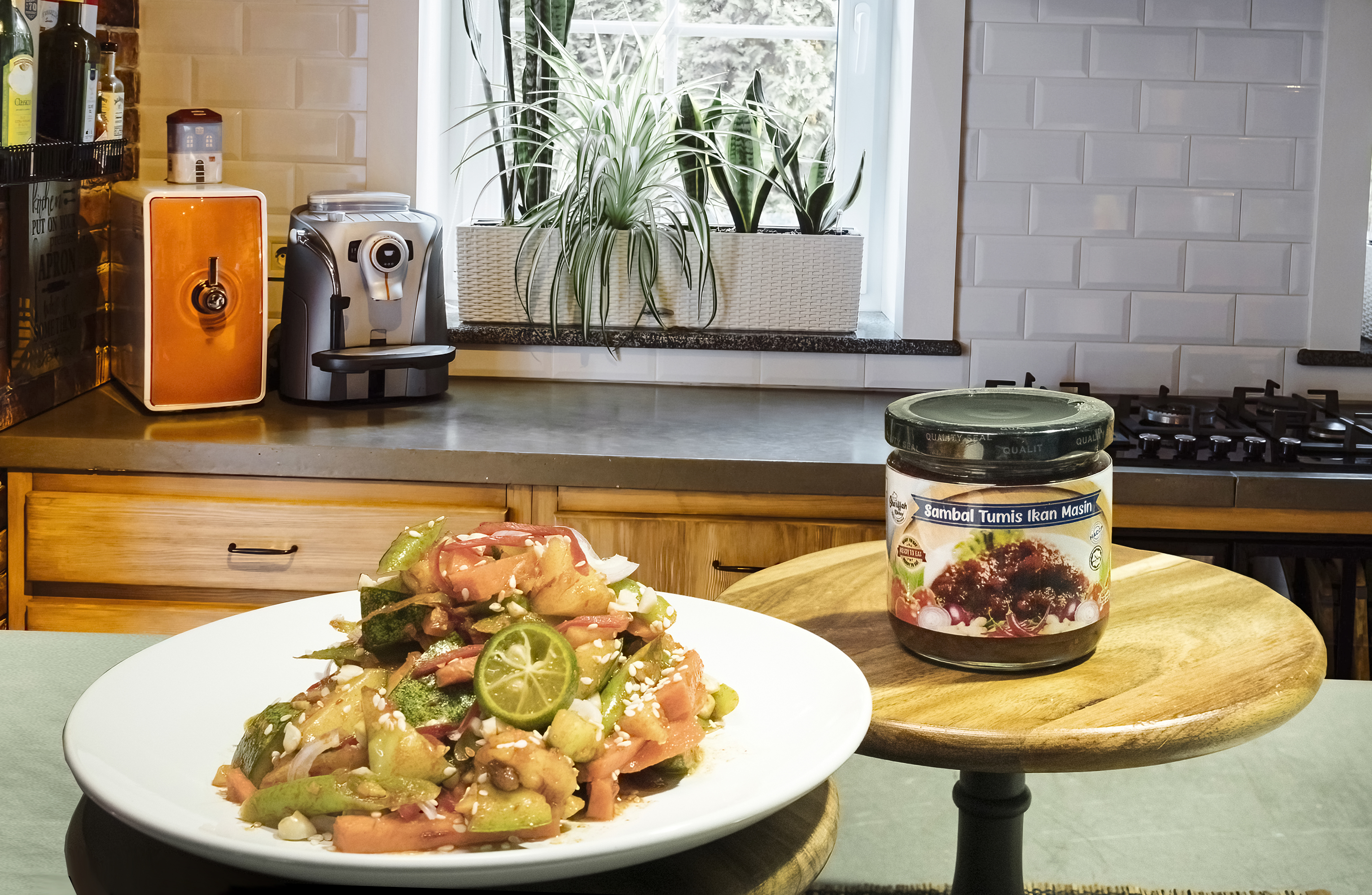 Sambal Ingredients: Quantity
Sambal Tumis Ikan Masin (Sauteed Chilli with Salted Fish): 2 tablespoons
Gula Melaka
(Palm Sugar):
1 tablespoon
Calamansi Juice – Limau Kasturi:
4 tablespoons
Turmeric powder:
1/2 teaspoon
Main Ingredients

: Quantity
Semi-sweet fresh pineapples:
1/2 small
Cucumber, remove seeds:
1 small
Garnish
Red chillies, sliced
Roasted peanuts, chopped
Shallots, sliced
Sesame Seeds
Methods:
1. Mix all Sambal ingredients in a large mixing bowl and set aside.
2. Cut carrot and cucumber into even, desired shape, sprinkle with salt, set aside. To draw out juices, making the vegetables more crisp & dry for Acar to last longer. Cut pineapples into cubes. Set aside.
3. Blanch sliced French beans (or another veg like cauliflower, cabbage) in salted boiling water to soften for about 2-3 mins. Strain and immediately dip into iced water to stop the cooking process. This will maintain the colour and crispness of cooked vegetables.
4. Combine well all main ingredients with the Sambal mixture. Garnish as desired. Chill before serving.