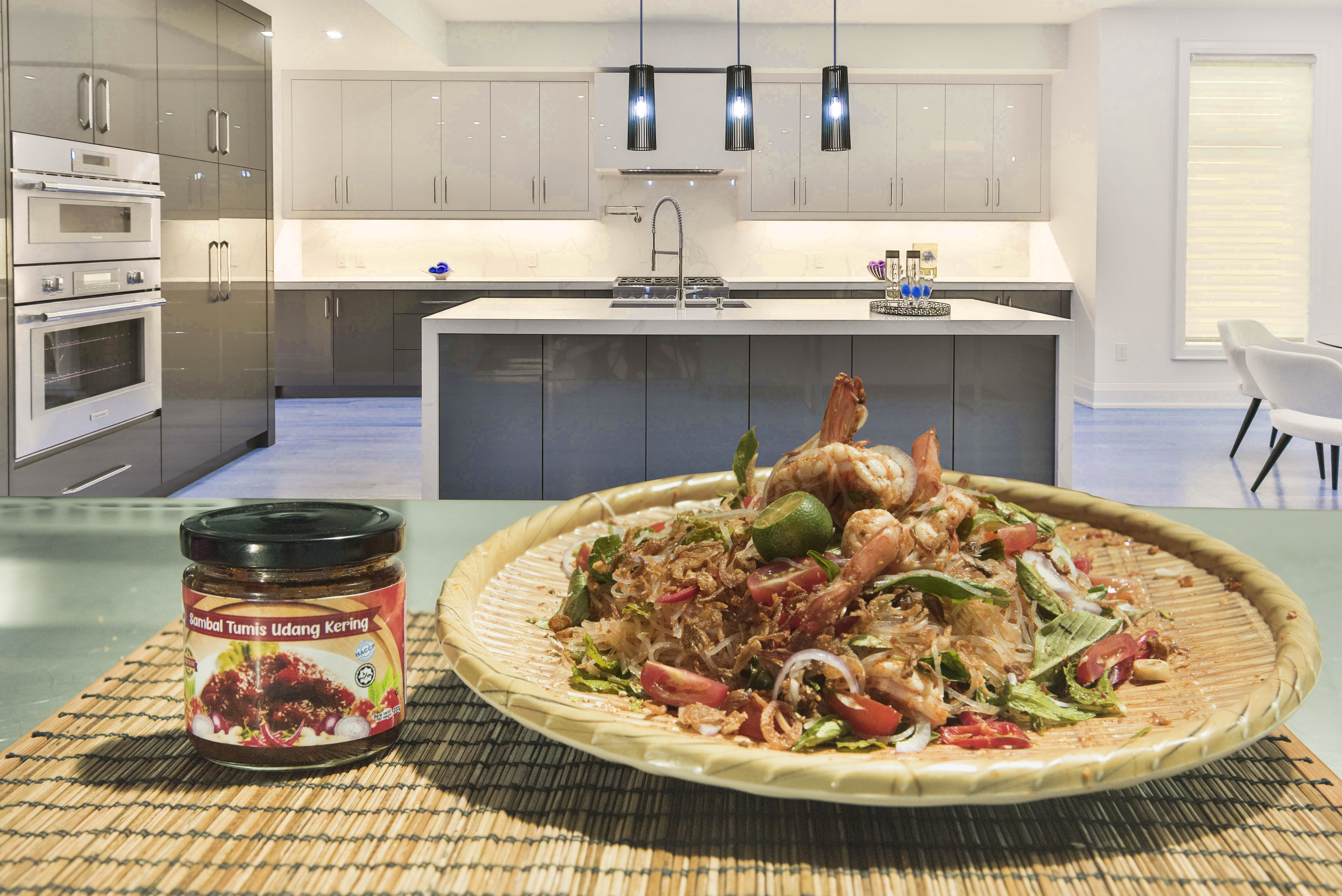 Kerisik (Sauteed Coconut) Ingredients:

Quantity
Desiccated coconut:
1 cup
Dried prawns, grounded:
1/2 cup
Belacan grounded:
1 teaspoon
Kerabu (Salad) Ingredients:

Quantity
Lemongrass, top tender stem, sliced:
1 tablespoon
Torch ginger, sliced:
1 tablespoon
Kaffir lime leaves, thinly sliced:
4 leaves
Main Ingredients:

Quantity
Fresh prawns, cooked:
100g
Cherry tomatoes, halved:
1/2 cup
Sambal Tumis Udang Kering
(Sauteed Chilli with Dried Shrimps):
2-3 tablespoons
Calamansi juice:
5-7 tablespoons
Cabbage/Long beans/Beansprouts:
Optional
Green chilies, Fried Shallots, Spring onions
Methods:
1. Dry cook all kerisik (sauteed coconut) ingredients in a pan, low heat until fragrant and color is golden brown.
2. Combine all salad ingredients and mix with 2 tbsp of the
kerisik
(sauteed coconut)
. (Keep the rest of kerisik in air-tight container for future use)
3. Combine all main ingredients together. Next, toss and combine this with the salad-kerisik ingredients.
4. Garnish as desired. Serve at room temperature or chilled.